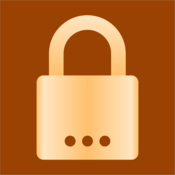 RPG provides:
Cryptographically random passwords
Memorable passwords
Hawaiian passwords (only on iOS)
Try the web version:

Find it on the App Store:

RPG, the Randomized Password Generator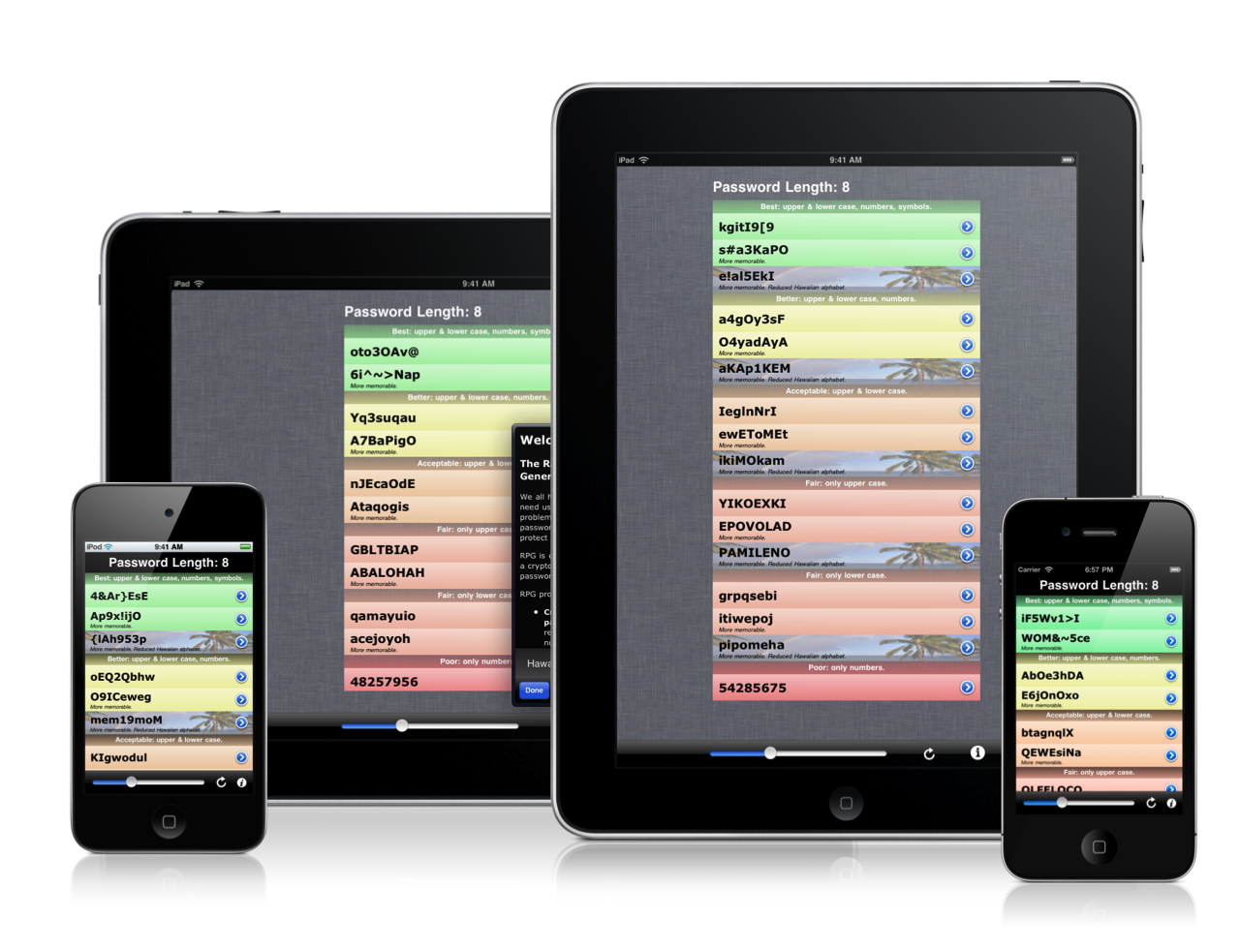 Not really photo editing, but still useful, especially when you need a new user ID or password for that photo sharing web site.
We all have pleny of online accounts that need user names and passwords. The problem is that it's hard to come up with passwords that are sufficiently complex to protect our important information.
RPG is designed to make it easy to generate a cryptographically random user name or password.
RPG provides:
Cryptographically random passwords that include typically required combinations of letters, numbers, and symbols. Passwords are color-coded according to their strength.
Memorable passwords constructed of the same characters but arranged so that vowels and consonants are kept away from each other. This usually helps the random passwords to be pronounceable as if they were words. Words are easier to remember, and this approach does not significantly lower the "entropy" of the password.
Hawaiian passwords using the smaller Hawaiian alphabet instead of the regular English alphabet for Memorable passwords. Entropy is a little lower but the passwords have a fun tropical feeling.
Why secure passwords are important
Many techniques used to get past password schemes are rendered ineffective by randomly generated passwords like these.
Some things to remember about passwords:
Passwords that are really just words found in a dictionary are easily compromised. While easy to remember, dictionary words offer little protection.
More kinds of characters in the password provides better protection. So use a mixture of uppercase, lowercase, numbers, and symbols.
Longer passwords are better.
Use a different password for every on-line account you have, so that if one is compromised the rest are still safe.
Use the same rules for user IDs: Use a password from this app as your user ID! Web sites often store the user ID unencrypted, so personally identifiable user IDs make it easier for a hacker to target your account if a web site's password scheme is compromised.
Don't keep a list of your hard-to-remember passwords on your computer. It can be easier for hackers to steal data on your computer than it is for them to steal data on a sheet of paper in your wallet or in your home. Store them on paper someplace safe.
You can learn more about password strength here.